'Porn collection' is a series of mixed-media and collage prints, all re-appropriated from vintage Hustler Pornography magazines.



Through physical and digital manipulation techniques, Lauren conceals and exposes areas of the imagery to dissect how women's bodies are presented in traditional, mainstream, androcentric pornography whilst analysing how they are perceived and consumed. By contrasting the prints containing visceral imagery with the pornographic environment and behaviour – Lauren asks, 'what is more offensive? The body or the act?'



By re-appropriating vintage Hustler magazines, a pornographic magazine catered to and curated for men, Lauren reclaims the presented female body and the false sense of female identity and sexuality by creating abstracted female forms, vacant from male dominance and desire.



The reoccurring thread in the work is an embodiment of distress and tension. The distress of a relentless objectifying and sexualising gaze upon female bodies in western media, with the accompaniment of being shown as devoid of agency and presented as a consumable object. The tight embroidery references the internal tension of conflicting attitudes and arguments on pornography within the feminist movement and the artist's personal views.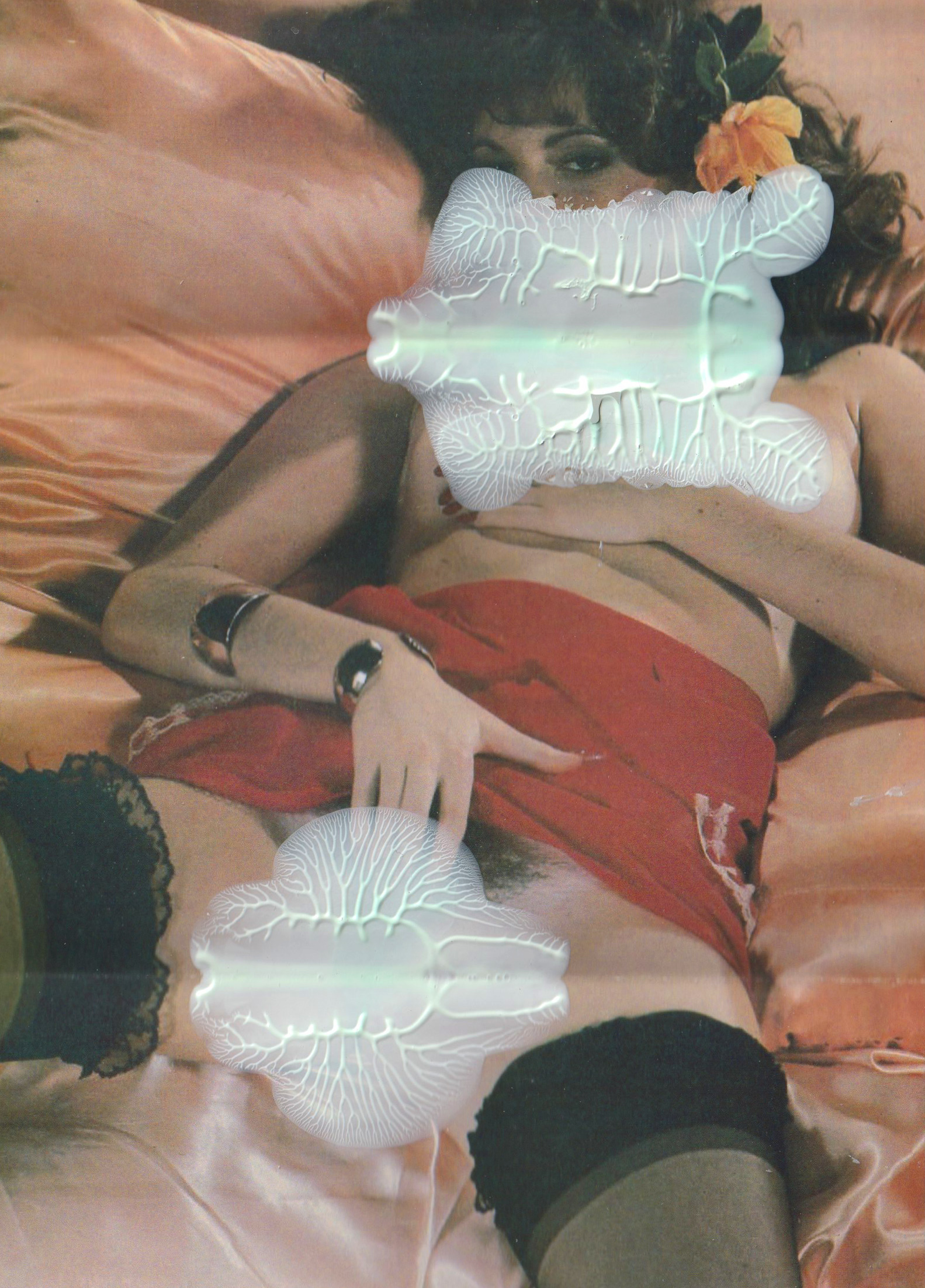 jj